Lake Capote now open for the 2023 season!

Our Mission
"The mission at Lake Capote is to develop and manage professional facilities and services providing quality camping, fishing, day-use and other outdoor recreational opportunities for the benefit of Southern Ute Tribal members, their families, and other Lake visitors."
---
2023 Operating Schedule

March 10 - October 30
Open Thursday through Sunday ( + holiday Mondays)
Bait Shop Hours: 8:00am – 6:00pm

Monday, October 31
Closed for the season
Camping During the 4 Days-a-week Operating Schedule SCHEDULES
During the 4 days-a-week periods of operation, campers and RVs are welcome to stay overnight Thursday through Saturday nights but must depart by Sunday afternoon. The two exceptions will be Memorial Day and Labor Day, when campers may stay Sunday night and depart Monday.
Fee Information
Day Use Rates
Non-Tribal Member fee per car is $5.00 a day. Tribal Member cost per day per car is free.
Campground Rates
Daily
Weekly
General Public
Tent Sites
$18
$108
RV Sites
$25
$150
SUIT Tribal Members
Tent Sites
Free
Free
RV Sites
$10
$60
Fishing Permit Rates
Price Per Day
General Public
Adult Fishing
$10
Youth Fishing
$4
Derby
$20
SUIT Tribal Members
Adult Fishing (13-54 yrs)
$4
Youth Fishing (up to 12 yrs)
FREE
Elders Fishing (55 yrs and older)
FREE
Derby (All)
$20
Fishermen Note
You do NOT need a State of Colorado fishing license to fish at Lake Capote, and Southern Ute Stream Fishing Permits are for streams only. You must purchase a daily Lake fishing permit to fish at Lake Capote.
We are not renting boats this season.
Scenes from the Lake
Come Visit Us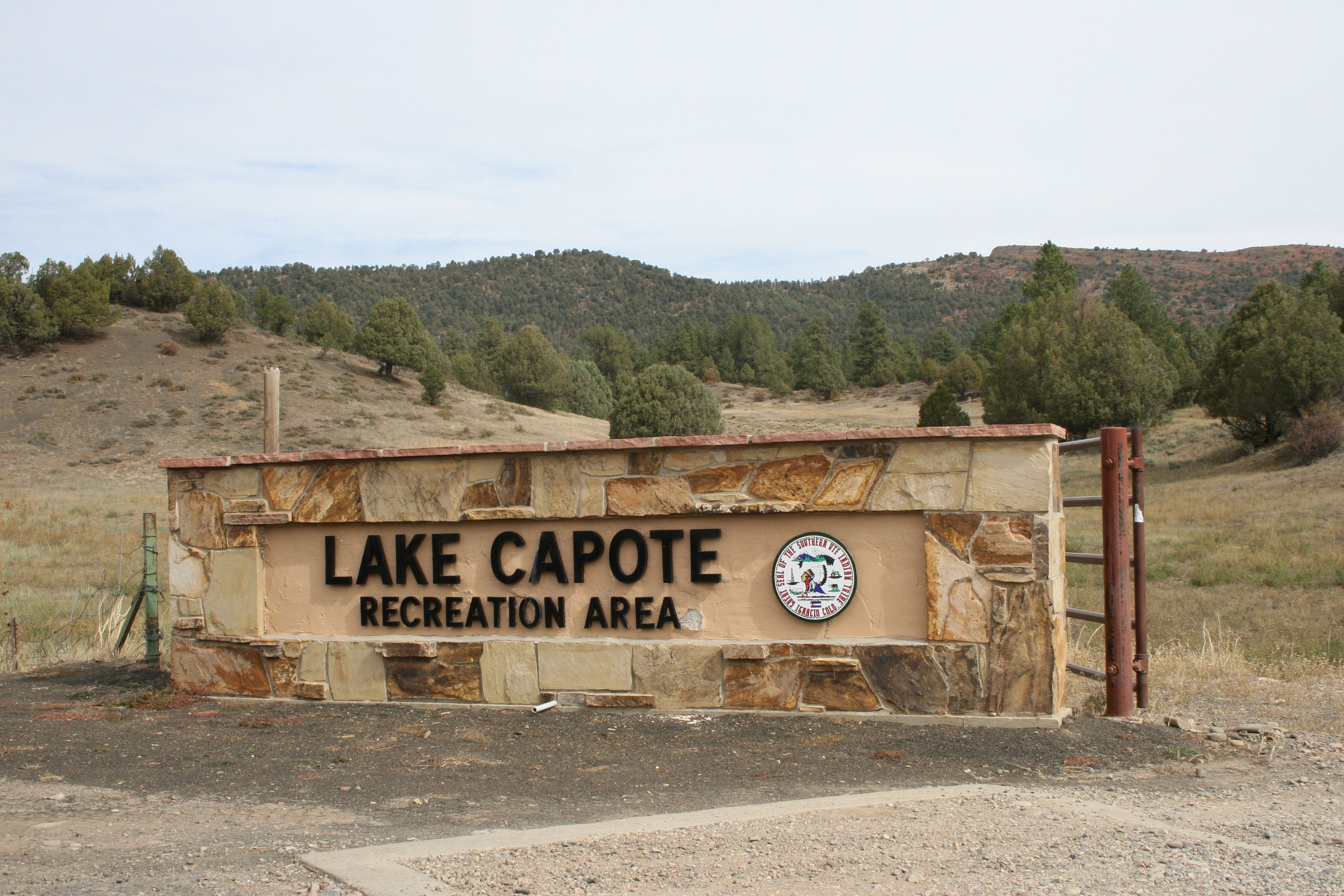 Contact Lake Staff
Phone: 970-883-2273
Fax: 970-883-2653
Division of Wildlife Administration
Phone: 970-563-0130
Fax: 970-563-0305